The topic of this page has a wiki of its own: ITV wiki.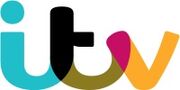 ITV
is a commercial TV network in the United Kingdom and is the home network for broadcasting the
Midsomer Murders
crime drama. Headquartered in London, it was launched in 1955 as Independent Television under the auspices of the Independent Television Authority (ITA, then after the Sound Broadcasting Act 1972, Independent Broadcasting Authority, now Ofcom) to provide competition to BBC Television, that was established in 1932. It is also the oldest commercial network in the UK. Since the passing of the Broadcasting Act 1990, its legal name has been Channel 3, to distinguish it from the other analogue channels at the time, namely BBC 1, BBC 2 and Channel 4. In part, the number 3 was assigned as television sets would usually be tuned so that the regional ITV station would be on the third button, with the other stations being allocated to the number within their name.
The ITV Network is made up of several Television Channels which broadcast all over the United Kingdom. The main channels of the ITV Network are:
External LinksEdit
ITV at Wikipedia