The Master Class is the fifth episode of the thirteenth series of the popular ITV crime drama Midsomer Murders and was first aired on 6 October 2010.
Synopsis
Piano student Zoë Stock has won a place at the Devington Manor Winter School led by internationally renowned musician Sir Michael Fielding. From the river bank in the grounds of the manor she sees a woman jump from the bridge and disappear underwater. When DCI Barnaby and DS Jones start investigating the possible drowning, they discover unsavoury connections to the past that could prove lethal 20 years later. But can they intervene before the body count escalates, and will the talented Zoë survive her Master Class?
Plot
Zoë Stock is a student at the prestigious Fielding music school run by Sir Michael Fielding. She is a brilliant young pianist, somewhat prone to panic attacks, and is selected for Sir Michael's Master Class and is also in the running for the Fielding Medal. Out by the river one day a young blond woman carrying a baby walks by and a few moments later she throws herself into the river. The police are unable to find a body or any sign of a baby but DCI Tom Barnaby recalls an almost identical case at the same spot some 18 years before. After an unsuccessful attempt on her life, Zoë moves into the village pub with her visiting parents but sees a old photo with the woman she saw jump into the river. The competition at the school is fierce but the parents seem worse than their children. After two quick deaths—one of the students in the Master Class and a local priest—and a serious road accident involving two others, Barnaby stitches all of the pieces together.
Cast
Galleries
Body Count
Prior to the Episode
In the Episode
Supporting Cast
Episode Images
Video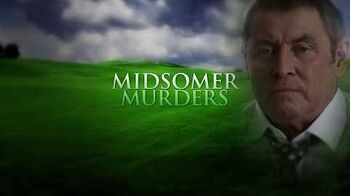 Notes
The following actors and actresses who appeared in this episode have also appeared in the following episodes: