Series 10 of the popular British crime drama Midsomer Murders consisted of 8 episodes that aired from November 2006 through May 2008. It saw the addition of new cast member Gail Stephens as a WPC (Woman Police Constable) in the Causton CID.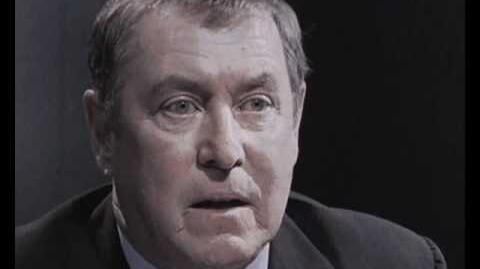 Midsomer Murders Series 10 Preview 2
Episodes
Ep ID
Title
Director
Writer
Air Date
10.1
Dance with the Dead
Peter Smith
Peter J. Hammond
12 November 2006
Young lovers Simon Bright and Laura Sharp are kissing in the back seat of a Humber car in a disused hangar. The next morning Simon's body is discovered there by Francis Kirby during her morning jog. There is no sign of Laura. Barnaby suspects that Simon may have been involved in a suicide pact, however the evidence tells a different story.
10.2
The Animal Within
Renny Rye
David Hoskins
19 January 2007
Retired society photographer Rex Masters disappears as his niece Faith Alexander arrives on a visit from America. Miles King, Rex's gardener is shocked when he meets Faith as Rex told everyone that Faith and her entire family had died in a plane crash a year before. The following morning Rex's body is discovered in Crofter's Weir. Barnaby and Jones delve into the village past to uncover the truth.
10.3
King's Crystal
Peter Smith
Steve Trafford
26 January 2007
The village of Midsomer Magna is devastated by the closure of the King's Crystal glassware factory. The closure comes after the seemingly accidental death of co-owner Alan King. The factory workers are jobless and, left with no financial security, begin to rail against the accountant, Peter Baxter, and the remaining co-owner, Charles King, about their redundancies. When Baxter's body is found in the water meadows stabbed to death with a Masonic dagger, Jones suggests suicide, but the pathologist Dr. Bullard and Barnaby suspect foul play.
10.4
The Axeman Cometh
Renny Rye
Michael Aitkens
2 February 2007
When Barnaby's favourite rock band, Hired Gun, reform to play a gig at the Midsomer Rocks Festival, paranoid lead singer Gary Cooper is convinced that someone is trying to scare them off and stop the reunion. The guitarist Jack 'Axeman' McKinley and the rest of the band are staying at Gary's estate, Badger's Hall, while they are all in town. As accidents appear to happen around the band members, will Barnaby catch the killer before they are all dead?
* This episode introduced the character of Simon Dixon portrayed by Sam Hazeldine.
10.5
Death and Dust
Sarah Hellings
Douglas Watkinson
8 May 2007
When Delyth Mostyn announces that she is marrying local doctor James Kirkwood and selling her home to travel the world with him, her children are furious. According to local gossip, James is a serial womaniser who pushed his wife over the edge. Unable to make a house visit one stormy evening, James lends a colleague, Alan Delaney, his new car and Alan goes in his place. When Alan's dead body is discovered the following morning Barnaby and Jones are called in and the investigation leads to North Wales.
* This episode introduced WPC Gail Stephens portrayed by Kirsty Dillon.
10.6
Picture of Innocence
Richard Holthouse
Andrew Payne
3 June 2007

When the Luxton Deeping Photographic Society refuses to accept digital images in their annual exhibition, aspiring local photographer Steve Bright is enraged. Steve and his friends regard the traditional method of photography favoured by shop proprietor Headley Madrigal and his friend Lionel Bell as old and antiquated. An intense rivalry and mutual hostility exist between the two groups culminating in a showdown between Lionel and Steve at the exhibition. The next morning Lionel is strangled to death. Barnaby and Jones investigate.  DCI Barnaby is suspended from duty because, he is a suspect in the case.
* Kirsty Dillon did not appear in this episode.

10.7
They Seek Him Here
Sarah Hellings
Barry Purchese
27 April 2008
When violent criminal George Ince and his associate Jed Norris are employed as security guards at Midsomer Magna Manor where a production of 'The Scarlett Pimpernel' is being filmed, Barnaby and Jones suspect they are planning an inside job. After attending a dinner at the Manor the body of the films director, Nick Cheyney, is found decapitated on the set. Barnaby and Jones are called in to investigate.
10.8
Death in a Chocolate Box
Richard Holthouse
Tony Etchells
11 May 2008
Attending a farewell presentation for ex-criminal Ronnie Tyler in Midsomer Holm. a safe haven for reformed offender, Barnaby encounters ex-colleague Jack Colby, Jack and his wife Professor Gina Colby live with Lord Holm at Holm Manor. Gina is fated for her work reforming criminals and Jack is now the administrator of the halfway house. The following morning Jack's body is body bludgeoned to death. With Jones's help, Barnaby has to go back 16 years to solve this mystery. 
* Cully and Simon announce their engagement.
Community content is available under
CC-BY-SA
unless otherwise noted.